Back To School: The Real Talk College Applications, Going Home Work/School/Life Balance
Sep 27, 2023
About this episode:
In this episode, let's learn about the importance of work/school/life balance and the stress of college applications! We talk about how technology can be utilized when writing college applications, being used in the classroom, and helping students manage their balance between work and school. Applications like Google Classroom, and AI allow students and professionals to manage their time while hanging out with friends and family. We also talk about the importance of knowing and showing what cyberbullying and online abuse look like.

This Week's Podcast Featured Guests:

Deja White
Creative Marketing Strategist | Breakroom Buddha & Cozy Girl Collective
Mentor Digital4Good x #ICANHELP

Kaitlyn Marsh
UT Austin Student | Marketing Intern at Digital4Good + #ICANHELP
Kailyn Marsh serves as Digital4Good + #ICANHELP's Annual Marketing Intern, where she leads a team of 6 Marketing Specialists in promoting the organization and garnering sponsorships.
Outside of Digital4Good, she is a Marketing student with a Spanish minor at the University of Texas at Austin and is from the Dallas-Fort Worth area. She attends university as a Folds of Honor Scholarship recipient and is a United States Air Force dependent.
Episode Resources:
Grab Our Free Resource Right at www.icanhelp.net/parent-guidelines
About the Parents4Good Podcast: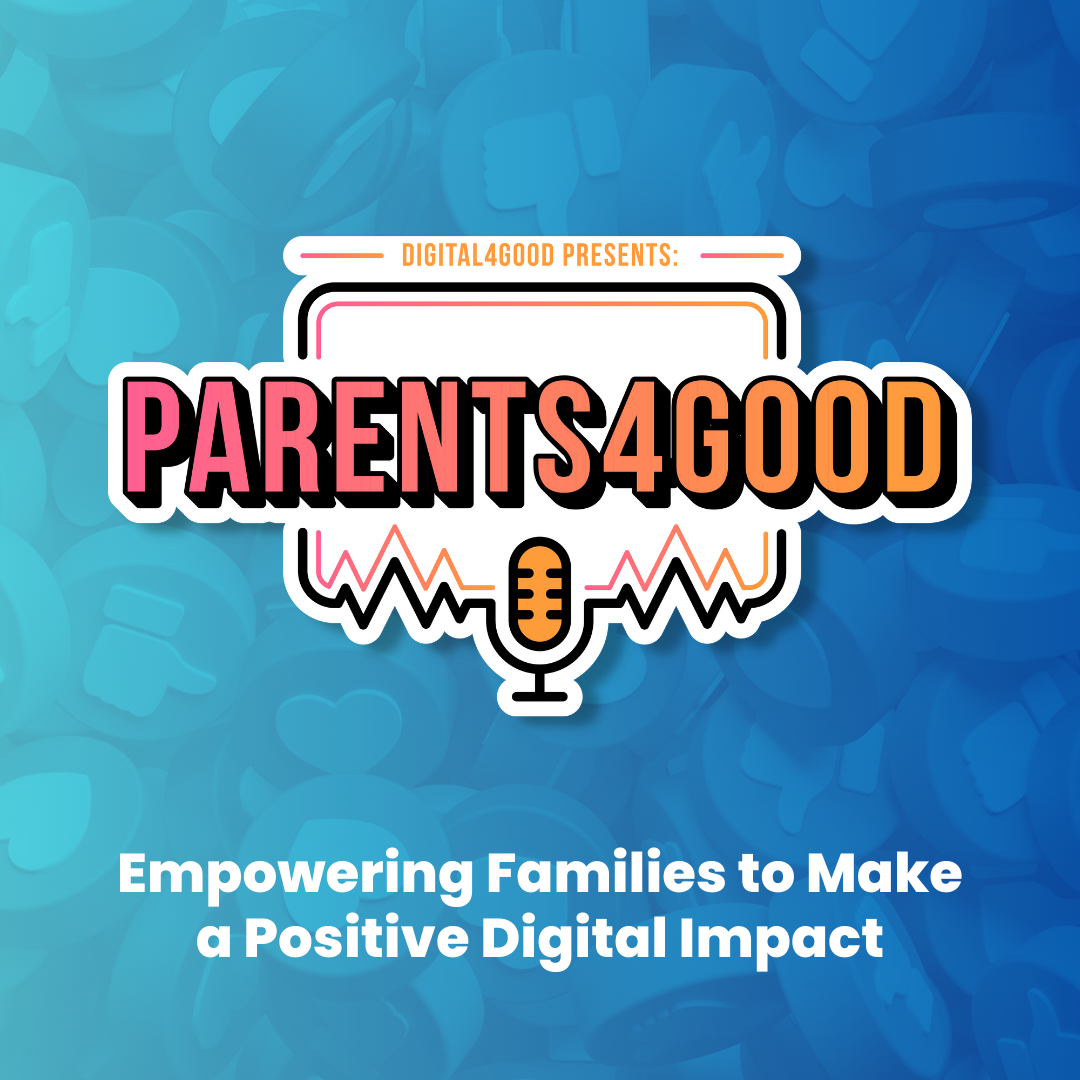 With captivating content designed to be enjoyed together, Parents4Good fosters a deeper understanding between parents and their teens about proper digital citizenship, social media literacy, and more! The Parents4Good Podcast is a part of the Digital4Good + #ICANHELP ecosystem.

Follow Us To Stay Up to Date and Watch Live:
Stay connected with news and updates!
Join our mailing list to receive the latest news and updates from our team.
Don't worry, your information will not be shared.
We hate SPAM. We will never sell your information, for any reason.